Global Positioning, Public Art Fund: New York, Chicago, Boston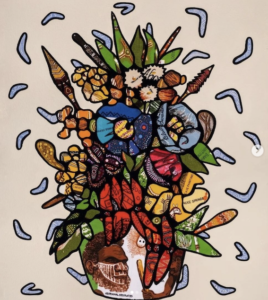 Global Positioning is a multi-city (New York, Boston & Chicago) exhibition showcasing new artworks by 20 international artists exploring our fundamental shared humanity across the boundaries of geography, culture, language, history and politics.
'Unpacking History- A Native Australian Bouquet for New York', 2021.
Acrylic and vintage appropriated fabric on arches paper 76 x 57cm.
Jan 26, 2022 – Jun 5, 2022